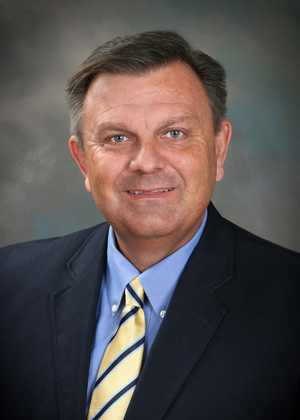 Welcome to the Cleveland County Republican webpage. I am honored to serve Cleveland County as your Republican Party Chairman. My commitment is to continue to develop our Republican team here, and across our State. The Republican Party of Cleveland County is a grassroots effort, that exemplifies and seeks to further conservative principles. For the first time ever, in 2020 registered Republicans in Cleveland County outnumbered registered Democrats. This signifies a major shift for our County. As a party, we are proud of the fact that we have elected Republican candidates to serve from our local offices in Cleveland County, all the way to Washington. We believe our local efforts were a major factor in winning these races electing candidates who share our conservative, North Carolina values.
Cleveland County has a rich tradition of providing leadership for the Great State of North Carolina! The "Shelby Dynasty" produced two Governors, O. Max Gardner and Clyde Hoey. Now, Cleveland County is home to the Speaker of the North Carolina House, Representative, Tim Moore.
While 2020 was a successful year, we cannot afford to allow it to be the high-water mark for our party. Our party works tirelessly throughout the county to spread our message, register voters, and most importantly elect conservative candidates. If you believe in these ideals, I encourage you to get involved, volunteer, and attend our events. We think that you will find the answers here in our message. We invite you to attend one of our monthly meetings to learn more about what we stand and work for. We also have multiple affiliate organizations, where you will hear informative guest speakers, engage with other like-minded people, hold fundraising events, and so much more.
Cleveland County Republicans have been very successful in recent elections. In 2018, every Republican on the ticket won in Cleveland County. Our County Commissioners are ALL Republicans. Our District Attorney is a Republican. Our Register of Deeds is a Republican. Quite frankly, our goal is to ensure that every elected official in Cleveland County is a Republican.
If you are thinking of becoming more politically active, you've come to the right place. The core of the Cleveland County Republican Party are friendly, hard-working folks from all walks of life. It's a great first step to becoming an elected official, becoming a political activist, or just learning more about the party!
For more information on getting involved with the Cleveland County Republican Party, please contact us. Ask us about opportunities to serve, such as a precinct committee member, or by volunteering at events and rallies. By joining and working together, as a team, you can help us to keep Cleveland County RED!
Sincerely,
David Allen, Chairman
Chairman@ccgop.com
704-484-2GOP
Share and Enjoy